About T.D. McNeil Insurance Services
Who We Are
At T.D. McNeil Insurance Services, our focus is on you. As a family owned and operated insurance agency, we understand the importance of personal service. Each customer has different needs, but each deserves respect and care. We look out for you, not the interests of any one insurance company.
We represent several top insurance companies and have top-quality, competitive programs designed to meet your specific needs. You don't have to sacrifice quality to save money on your insurance program. In most cases, our customers save hundreds of dollars compared to high-priced carriers like Farmers, Allstate, State Farm, and others.
We put our customers' needs first. We will do our best to give you an honest evaluation of your current insurance program. If we believe your current insurance program is the best for you, we will tell you. We will earn your trust by giving you honest answers to your questions. We have outstanding insurance programs available and, in most cases, we will save you money. In all cases, we will treat you with respect, and we will put your interests first.
As a broker, we work for you, not the insurance company. But unlike some brokers, we never charge additional fees. We want to be your insurance agent. Please give us a call. We'll be sure to answer the phone.
Call Us Today at (916) 983-2561!
Risk Manager Onboard
One of the major advantages of big companies is that they can hire professional help to deal with problems. For example, most Fortune 500 companies hire professional risk managers to help manage risk and reduce the cost of insurance. Unfortunately, many small business owners, or individuals, never have the opportunity to get assistance from a qualified risk management professional; that is, until now.
Our agency was founded by Terry D. McNeil. He is a highly experienced professional risk manager. For over 15 years he was Vice President and Director of Insurance for ABM Industries, Inc. ABM has over 100,000 employees and is one of the largest building services firms in the world. He retired from ABM in June, 2004 and relocated to Folsom. Mr. McNeil has over 30 years experience in insurance as an agent, underwriter, claims manager, and risk manager. He also testifies as an expert witness on high-value insurance disputes.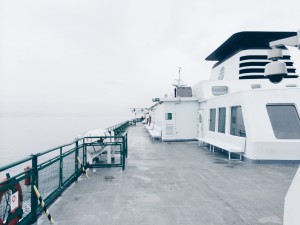 We are a family owned and operated agency. Our family is important to us, and we understand how important your family is to you.
Meet Our Staff